Secret Jerusalem: Hidden gems of the City of Gold
Updated: Sep 30, 2021
Jerusalem: the holiest city in the world.
For Jews, Muslims and Christians alike, Jerusalem is a city wrapped in history and grandeur, a meeting point of different cultures and ethnicities. Walking the streets of Jerusalem is a journey back in time, as we walk alongside our ancestors. Yet, it is also a path to our future; one of modernity, of innovation and openness.
Many of us have already visited the big and famous places in and around the holy city: The Western Wall and the Old City, the Knesset or the Israel Museum, and of course, Machane Yehuda "shuk" Market.
But what about those hidden, magical places that are simply waiting to be explored?
Well, Jerusalem has tons of those, and here at iKonnect, we love sharing our secrets with fellow Israel lovers like ourselves!
Here is our list of the City of Gold's lesser known, yet equally exciting and meaningful places to visit!
Nature, culture and a journey back in time
Although a bustling city-center, Jerusalem happens to be filled with little pockets of quiet and serene nature all throughout the city. Be it a picturesque park or a natural spring of refreshingly cold water, Jerusalem will fulfill all your nature needs. Yet, it's hard to separate the beautiful scenery with the intrinsic history embedded into the memory of the land. Every breathtaking view has a story, both of the past and present, as Israelis continue to build Jerusalem into the modern cultural epicenter that it is today.
1. Ein Yael- עין יעל: Travel back in time to the Roman era of Israel, just outside the hustle and bustle of the city, in the Jerusalem forest. This interactive museum is perfect for children and families, as it guides and teaches participants in ancient Roman crafts and techniques, and gives you a taste of life thousands of years ago. There is an animal corner too!
2. Wohl Rose Garden: Situated right across from the modern day Knesset building sits a beautiful 19 acre rose garden- perfect for picnics, evening strolls, and social gatherings. This garden is home to over 400 varieties of roses, has many walking paths, and even a pond and small waterfall!
3. Yemin Moshe- ימין משה: As one of Jerusalem's first built modern neighborhoods outside of the Old City, Yemin Moshe is a quaint oasis of Jerusalem stone in a maze of alleyways. Wandering around the neighborhood and taking in the simple beauty of the homes is an activity in an of itself!
4. The Davidson Center: We all know about Jerusalem's holy Western Wall. But did you know that just next to the famous wall sits even more rich and fascinating history, all from the time of the Second Temple? This center walks you through different artifacts, structures, and stories that can be found all around the area of the Temple Mount, in a truly unique and interactive way!
5. The Book Gallery: If you love the smell of a good old book, then this second-hand book store in the heart of Jerusalem will be your new heaven! From floor to ceiling, the walls are lined with books of all genres, and in many languages; there are stacks of books galore. Get comfortable in one of their many seating areas, and get lost in a good book!
6. Hansen House- בית הנסן: Culture, art, sustainable food and friends ALL IN ONE! Originally built as a leper asylum in the late 1800's this compound is now home to a movie theater, an organic and sustainable food café, a beautiful garden area, and holds classes and workshops for surrounding art and tech institutions, such as Betzalel art scool.
7. Kikar Hamusica- כיכר המוזיקה: Who doesn't love some live music while enjoying a tasty meal? Situated in Jerusalem's Nachalat Shiva neighborhood, this cultural square holds live concerts every day, filling up the city with beautiful music. Surrounding the main square are 6 restaurants to choose from, in addition to an interactive and one of a kind music museum.
8. Grave of King David- קבר דוד המלך: Most of us have been to the city of Hebron to visit the graves of our matriarchs and patriarchs. Yet, many of us don't realize that some of the holiest characters of Jewish history lay resting just minutes away! King David, known for composing the beautiful book of Psalms, is buried just outside of the Old City. Definitely worth a visit!
9. Derech Hagefen- דרך הגפן: This quaint and garden-vibe café sits in Beit Zayit, a small community just outside of Jerusalem proper, near the Jerusalem forest. The upscale café has delicious food, in a serene and natural area. Plus, take a stroll through the neighborhood while you are there- the homes are beautiful and the community has its own farm too!
10. Ein Karem- עין כרם: Just a short drive outside of Jerusalem, in the surrounding hills, is an oasis of gardens, cafes, and rich history. This upscale city is home to trendy restaurants and bars, many unique artists and their galleries, musicians and venues, and is a top spot for Christian tourists- it houses 5 churches and monasteries.
11. Thursday Flea Market: If vintage clothes and thrifting for cool and unique trinkets is your thing, then hop on over to Agrippas street thursday afternoon, for its weekly flea market! The whole street is filled with vendors and their unique goods- clothing, jewelry, home-goods, books and more!
12. Teddy Stadium- אצטדיון טדי: Get tickets to a match in Jerusalem's largest sports stadium! It is home to 3 of Israel's famous football teams- ever hear of Beitar Jerusalem or Ha'poel Jerusalem? Well, join in on the high energy and fun at one of their home games, and enjoy the camaraderie and excitement of a live game!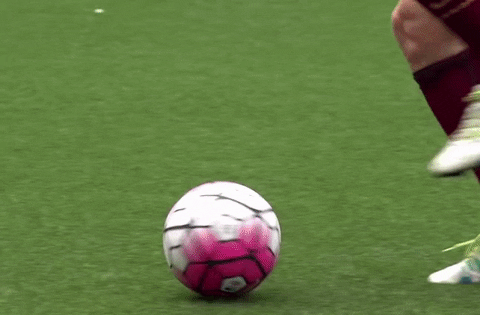 13. The Jerusalem Theater- תאטרון ירושלים: Looking for a nice evening of art, music and culture? The Jerusalem theater has you covered! Recently redone, this spectacular theater complex offers everything from theater performances, to live orchestral concertos; from ballets to stand up comedy to movie screenings!
14. Jump-Up- ג'אמפ אפ: If you simply need a night of fun, high energy, and laughter, head on over to Jerusalem's First Train Station, to enjoy its unique trampoline park! The park includes an extreme ninja course, ropes and ladders, basketball courts, and foam pits- all with trampolines! Sometimes, jumping like a kid again is the only answer.
15. Mifletzet Slide- גן המפלצת: Famous for its "scary monster slide", this park in the neighborhood of Kiryat Hayovel has children and families flocking from all over. The slide was originally rejected by city planners for being too scary- at first called the "Golem". However, the slide is now known as a special place for children to conquer their fears!
Happy Exploring!